In spite of the criticism expressed regarding the application of the Law 2010-476 of May 12, 2010 on the Opening Up To Competition And Regulation Of The French Online Gambling Market (hereinafter referred to as the "Gaming Law"), one may contend that the French Government has attained its goal of fighting against money laundering, gambling addiction and unlawful online gaming offer. It took only few weeks for the newly-created National Regulatory Authority entrusted with the task of regulating the online gaming market in France (hereinafter referred to as the "ARJEL") to show its effectiveness in the smooth enforcement of both the Gaming Law and its Implementing Regulations. More recently, the French Competition Authority (hereinafter referred to as the "Competition Authority") issued a press release, on September 15, 2010, whereby it declared its ex officio referral with a view to issuing forthcoming guidelines regarding potential competition concerns likely to arise in the newly-liberalised market for online games of chance in France. The Competition Authority is expected to issue its guidelines by the end of the year. This article will briefly highlight the main competition concerns which are likely to arise in respect of the Gaming Law's interface with Competition Rules: the interface between ex ante online gambling sector-specific regulation and ex post competition rules is in the process of becoming a reality in the wake of the Competition Authority's interest in the online gaming industry. It is our understanding that online gaming operators will have to take account of both national and EU competition rules in the course of conduct of their business: competition compliance programmes are highly likely to be implemented in the newly-liberalised online gambling industry in France.
Sports Betting Operators Must Enter Into Agreements With Sports Federations In Order To Offer Bets On Their Competitions: The So-Called « Right To Bet »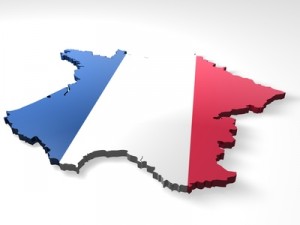 With regard to sports betting, pursuant to Articles 333-1-1 and 333-1-2 of the French Sport Code, online gaming operators must acquire the right to organize online betting on sporting events or competitions from the organizers of these events. It is worth pointing out the following questions which should be addressed in the forthcoming guidelines of the Competition Authority:
agreements between online gaming operators and organizers of sporting events will have to be entered into on FRAND (Fair, Reasonable And Non-Discriminatory) Terms;
how will the price be fixed? sports federations cannot discriminate between sports betting operators; objective criteria will have to be put forward in order to justify any price discrimination; one cannot rule out that some sort of efficiency gains may be substantiated by sports federations.
In view of the foregoing, one may infer that both exploitative (eg. excessive pricing) and exclusionary (eg. discriminatory practices) abuses of a dominant position, within the meaning of Article 102 of the Treaty on the Functioning of the European Union (hereinafter referred to as the "TFEU") could arise in this context.
Competitors' Market Access And Vertical Integration
Put simply, the question here is how to deal with online gaming operators who provide software programs to their competitors downstream? This question is relevant in the context of vertically integrated online gaming operators who may refuse to supply a software program (upstream market), necessary for the offer of online games of chance to end consumers, to their competitors downstream.
It is our understanding that it is worth ascertaining whether the software program in question could be considered as an essential facility in light of the criteria laid down in IMS Health and Microsoft: the issue being to assess whether there is room for mandatory access to essential inputs. The answer is not that straightforward since it is not self-evident that a given software program could not be duplicated by competitors in order to maintain competition on the downstream market: thus, the software program in question would not be indispensable for an effective competition…
Notwithstanding the aforementioned issues, vertically integrated online gaming operators could still rely upon objective justifications (eg. efficiency gains) in order to rebut an alleged abuse of a dominant position. In any event, at this stage, one could submit that the Competition Authority is likely to scrutinize, under Article 102 of the TFEU, such refusals to supply in light of (i) the non-discrimination principle and (ii) the so-called Essential Facilities Doctrine in order to ascertain whether an input foreclosure is likely to materialize.
That being said, in practice some online gaming operators are likely to enter into both price-fixing and market-sharing agreements in breach of Article 101 of the TFEU: online gaming operators' awareness of their obligations deriving from competition rules must still become a reality…
Incumbents VS New Entrants
Put simply, the question here is to determine how to treat the use of customers' data acquired by the incumbents in the context of a monopoly activity prior to the market's liberalization: one may clearly understand that the aforementioned question is relevant with respect to the state-owned incumbents FDJ and PMU. In other words, is foreclosure of new entrants likely to materialize as a result of the customers' data use for online gaming marketing purposes? It seems to us that one could at least argue that there is a distortion of competition between incumbents and new entrants.
Furthermore, pricing practices of incumbents (eg. loyalty rebates) should be scrutinized in light of the ECJ's case law (eg. Hoffmann-Laroche and Akzo Nobel) regarding potential exclusionary abuses of a dominant position within the meaning of Article 102 of the TFEU.
Thibault VERBIEST
Momtchil MONOV