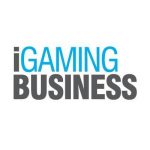 KPMG's latest Malta Gaming eSummit looked at the changing regulatory landscape in Germany and the Netherlands – and its implications for gaming operatives. Dr Alan Littler, along with Claus Hambach and Dr Wulf Hambach, partners of specialist law firm Hambach & Hambach, and Justin Franssen, partner of Kalff, Katz and Franssen, reflect on the issues raised during their panel session at the eSummit.
Starting with Germany, it was agreed the country's online gambling market is highly complex from regulatory, legal and tax viewpoints. The panel considered that new online gambling regulation, due to be enacted in 2021 and including casino, poker, sports betting and perhaps other verticals such as betting on eSports, offered a promising perspective.
Authorities in Schleswig-Holstein might re-establish and enforce regulation of the online casino market. However, enforcement and payment blocking in particular are currently used on the basis of a federal administrative court decision prohibiting online casino.
Read the whole article on www.igamingbusiness.com