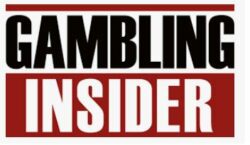 By Isabella Aslam, Gambling Insider
Gambling Insider was in attendance at the Betting on Sports Europe conference for a discussion on the new proposed regulations in Germany.
The panel, comprised of Dominik Beier, Managing Director, Emotion Group, Nico Jansen, Bet it Best Founder & CEO (through video call), Christian Madlindl, Magic Sports Media COO, and Dr. Wulf Hambach, Hambach & Hambach Co Founder and Lawyer.
With worries that users may move into muddy waters and into the black market due to tight regulations, in such a complex market, what is allowed, what isn't allowed, and who is responsible?
The conversation around Germany, and its restrictive and high taxed gambling market, saw the panel of judges discuss what is needed in terms of compliance, laws and marketing regulation.
"Sports betting is fun and if you spoil the game, customers will have fun somewhere else," said Dr Wulf Hambach.
… Continue Reading