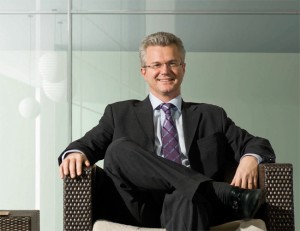 ULYS is an international Law Firm with offices in France and Belgium.
As a specialized Law Firm, ULYS develops itself around four poles which constitute a number of departments: Intellectual Property, Media & Entertainment (including gaming law), New Technologies & Computers (including telecommunication law) and Commercial law.
The integration of the four departments makes it possible to provide a global solution, within the niche activity, at the geographical level (Paris and Brussels) as well as at the intellectual level (inter-department co-operation).
In addition, ULYS is a member of the international network Eurojuris that links 700 firms in Europe and in the world, as well as the network "International Masters of Gaming Law". Ulys is also member of the Information Technology Law Europe ULYS is characterised by its constant concern of Total Quality:
The organisational quality, on one hand, which is characterised by the ISO 9001 : 2000 : certification of ULYS : listening to the customer, respect of the deadlines, use of technologies to improve the professional practice and the contact with the client, organization and rigour in the management of the firm and the client's files. are some of the virtues in which we believe.
The intellectual quality, on the other hand, which is characterised by the specialisation of the activities and the unanimous recognition of all the actors of the legal world. The lawyers of ULYS thus publish regularly in prestigious law reviews; they frequently participate in well-reputed conferences as speakers; several of them teach in Law Schools.
ULYS seeks to be synonymous with quality and devotion; a commitment shared by all its lawyers, associates and administrative staff.
During the ceremony of the Legal Awards 2006, ULYS was elected:« Best Technology, Media & Telecom Lawfirm ». In addition, ULYS was nominated as «Best Intellectual Property Lawfirm ».
Two years after the ISO 9001 certification, this new achievement confirms the concern of Total Quality which inspires the whole ULYS team.

Ulys France
24, rue de Prony
75017 Paris
France
Phone: + 33 (0)1 40 70 90 11
Fax: + 33 (0)1 40 70 01 38
E-mail: info@ulys.net
Ulys Belgium
224, avenue de la Couronne
1050 Brussels
Belgium
Phone: + 32 (0)2 340 88 10
Fax: + 32 (0)2 345 35 80
E-mail: info@ulys.net